Standing amidst an orchard, the trees loaded with golden apples, you pluck one right off and bite into the ripe, juicy fruit. That's the feeling you get with every bite of Mezmo Candy, your very own fix of orchard-fresh apples. Anytime, anywhere. With a drizzle of spearmint, it makes for the perfect sweet treat during, and after meals!
Let every bite remind you of your favourite summer vacation.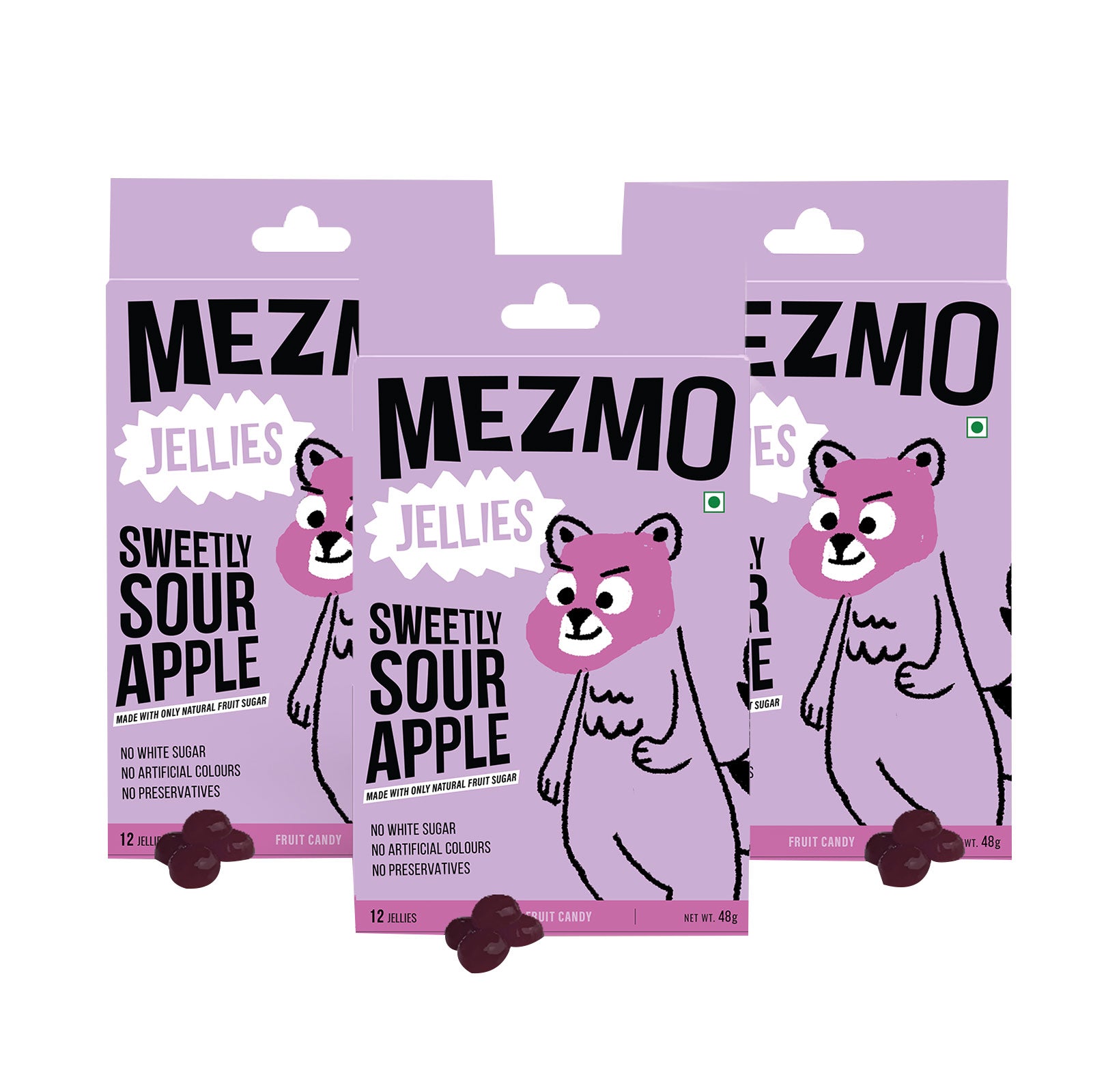 Kids love them!
Kids love the candy, so I pack some into their tiffins.
The taste is not that good
Loved the candy over all
The candy was so good the part that made the candy unique was that it's super healthy and the sweetness was also in check. Loved the candy over all
Mommy recommended
A healthy candy is an oxymoron, until we tried mezmo candy, loved the strawberry and the lemon flavour in particular. Way to go mezmo candy. Mommy recommended