A special offer of 15% on all your orders
Here at Mezmo, we make candy good for you, so you don't have to compromise. That's why our candies are high on nutrition and low on the icky stuff so you can enjoy your favourite treats without feeling guilty.
Sink your teeth into a velvety soft bite for a burst of juicy strawberry and a bold kick of licorice. Mezmo gummies are perfect for cool dinner parties, when you're on the go, or when you're in need of a sweet fix during the day.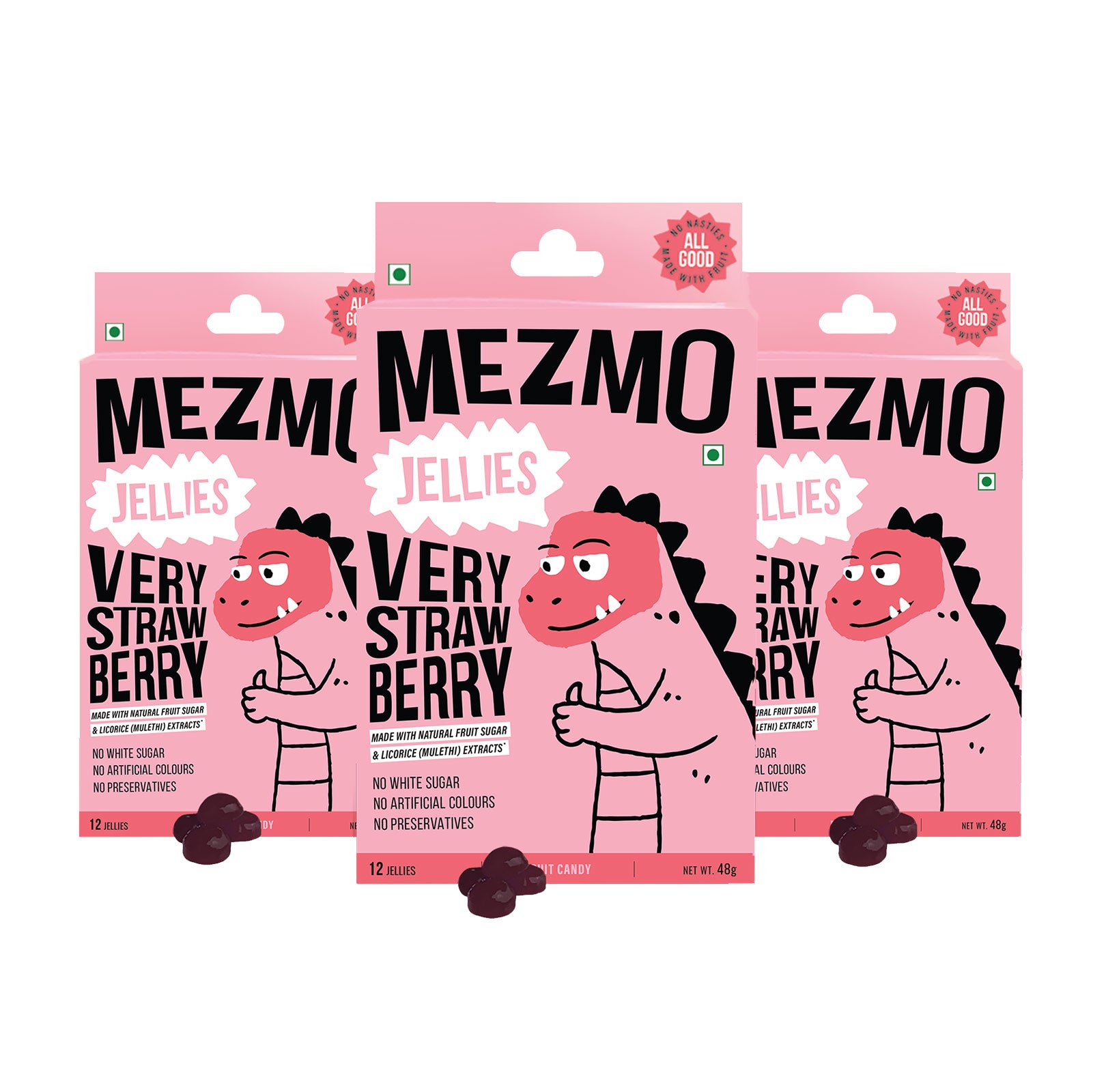 Loved the candy over all
The candy was so good the part that made the candy unique was that it's super healthy and the sweetness was also in check. Loved the candy over all
Mommy recommended
A healthy candy is an oxymoron, until we tried mezmo candy, loved the strawberry and the lemon flavour in particular. Way to go mezmo candy. Mommy recommended
Love everything about these candies
My kids, Reya and Samyra are in shock that their mom is happily offering them candies. Love everything about these candies, especially the licorice root extract, great for the throat in the monsoons and perfect for the gut.