There's no such thing as too much candy. Can't decide which flavour's your favourite? Why not try out our bestsellers all put together! Our jellies box comes bursting with the velvety smooth finish of Very Strawberry, the funky fusion of Mango Pineapple and the sweetly sour Apple jellies.
Contains:
12 Very Strawberry Candies
12 Funky Mango Pineapple Candies
12 Sweetly Sour Apple Candies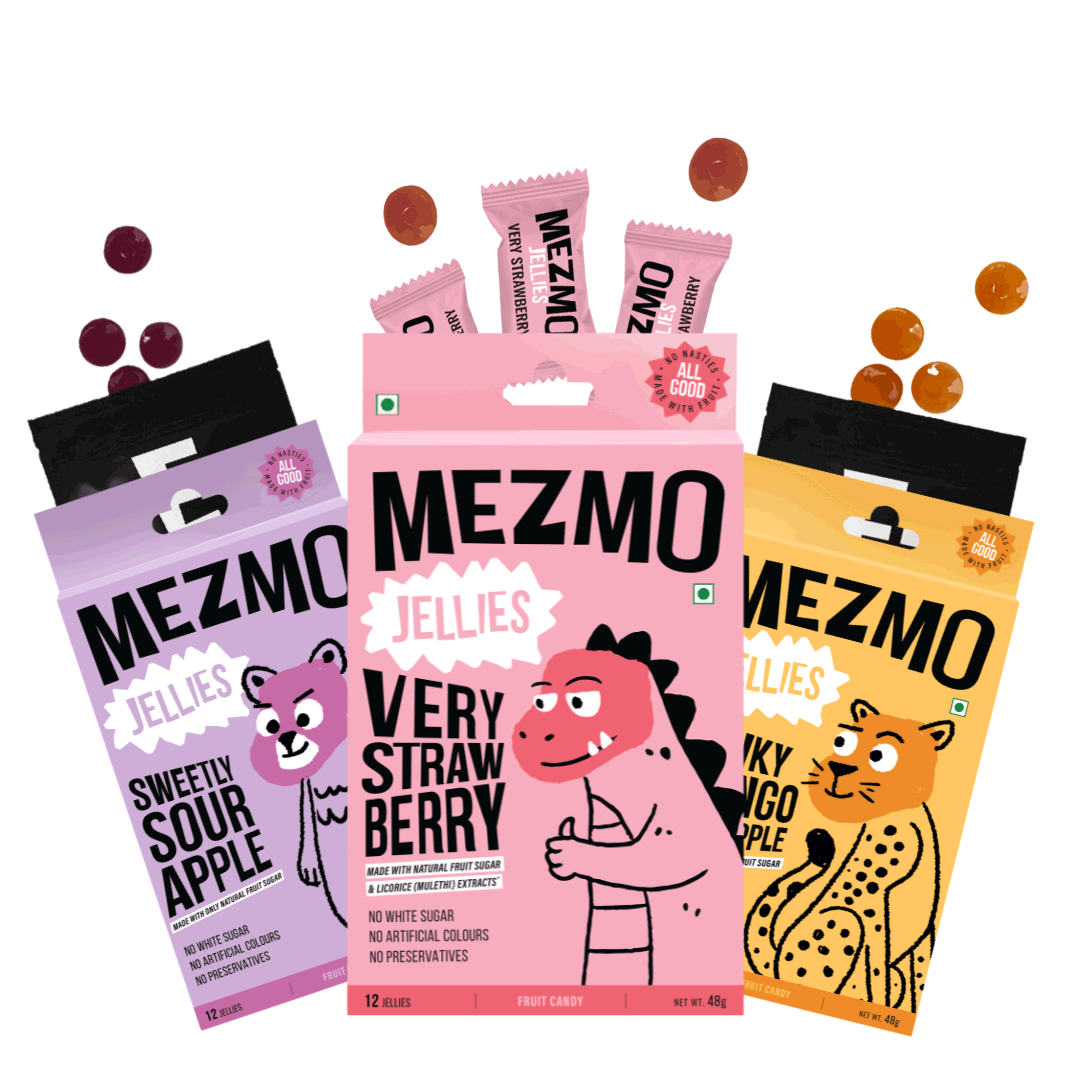 Kids love them!
Kids love the candy, so I pack some into their tiffins.
The taste is not that good
Loved the candy over all
The candy was so good the part that made the candy unique was that it's super healthy and the sweetness was also in check. Loved the candy over all
Mommy recommended
A healthy candy is an oxymoron, until we tried mezmo candy, loved the strawberry and the lemon flavour in particular. Way to go mezmo candy. Mommy recommended